There is nothing hidden that will not be revealed. There is nothing kept secret that will not come to light.
Luke 8:17
Examine:
Welcome to the Hunger Games, a vision of the future called the New World Order.
-Before watching this film, make sure you have some Aspirin handy.
The young girl in the above photo is the Hero and victim in the movie 'The Hunger Games'
-A movie about a dystopian nightmare of satanic oppression modeled after the 'New World Order' ongoing Luciferian agenda for this planet.
Children are apparently the target in this particular piece of predictive-programming, satanic shit disguised as a movie.
Now you have an idea of what your separated children will be going through once we enter their New World Order satanic dictatorship.
-You didn't know?? They are going to separate you from your children. Don't kid yourselves, it's in the U.N. NWO mandate. Look for yourselves:
E.O. 11000

- "... provides for the SEIZURE OF ALL AMERICAN PEOPLE for work forces under federal supervision, including SPLITTING UP OF FAMILIES if the government has to." (link)
Examine:
Meet Suzanne Collins, Author of "The Hunger Games"
Born Suzanne Collins
August 10, 1962 (age 49) [1]
Hartford, Connecticut, U.S.
Occupation Television scriptwriter, novelist
Nationality American
Genres Fantasy, science fiction, children, young adult, suspense, action
Notable work(s) The Hunger Games trilogy,
The Underland Chronicles.
How a woman(?) could come up with such a psycho satanic dystopian vision of the future is beyond all rational thought, unless you understand the mentality of the elite satanists, and those who worship him.
This Movie 'The Hunger Games' is glorified tyranny and pure evil, but it gets worse once you realize that this is the real template that is being used for the New World Order.
What you have just witnessed if you have watched this movie, or just seen the previews, was the entire Satanic/Luciferian agenda packaged as a movie.
Suzanne Collins is obviously intimately familiar with that very agenda.
-You would have to be an invalid, or a twelve-year-old, not to see the obvious connections to the Luciferian agenda in this film, and this film is deliberately geared and targeted towards your children.
Look into the eyes of that sad creature, and ask yourself what would motivate her to design such a dark future for our children?
Remember, this was not her idea, this is the global Illuminati agenda(!)
This Movie was intended as a primer for what the elite have planned for this world.
This is their ultimate goal. -Your enslavement, your family's enslavement, this is just around the corner.
Just as this following quote from 'Time Magazine' indicates, this outrageous predictive programming
campaign
is in full gear.
Examine:

"Whereas Katniss kills with finesse, Collins writes with raw power...The Hunger Games and
Catching Fire expose children to exactly the kind of violence we usually shield them from..."
-Time Magazine 2012

Time Magazine is promoting this garbage to the mainstream, as is the rest of the controlled media grid and establishment. They ARE PRAISING IT(!)
History is repeating again, and just like all other past civilizations that worshiped Satan, and the Pyramid sun-god worship, Human-child sacrifice is a cornerstone of the satanic pyramid called the New World Order, which is being implemented as I write this right under our noses.
The signs are all around us. Society is being herded like cattle to the slaughter.
The "REAL" Hunger Games have already begun, and now they are celebrating this coming totalitarian nightmare on the movie-screens for your children to watch, so they can become accustomed to the tyranny about to be unleashed upon our society in the very near future.
-This is called predictive programming, and the satanists that control the Hollywood entertainment establishment want you to get the message that totalitarian rule is coming to a so-called district near you.
Examine:
How much longer do we really have before this house of cards comes crashing down?
"If people let government decide what f
oods they eat and what medicines they take,
their bodies will soon be in as sorry a state as are the souls of those who live under tyranny."

-Thomas Jefferson
Seriously, what do you think is happening today. There is an agenda to collapse the U.S. economy to bring in the very totalitarian government that the Movie Hunger Games represents.
"The Hunger games" have already started in the U.S.
-You people need to wake up, yes you.
WAKE UP!
When this economy finally collapses, they plan to come and start rounding people up for relocation to those FEMA camps you keep hearing about (Link)
They are coming for your freedoms, your land, your resources, and your very children.
-Don't kid yourselves. These satanists are salivating at this coming tyranny.
This so-called Movie, Hunger Games, should serve a wake-up call for people still asleep as to what is going on all around us.

HUNGER GAMES SATANIC RITUAL FOR CHILDREN -A WARNING FOR MANKIND.
Article: The Hunger Games by Suzanne Collins is a trilogy of books which has received glowing reviews in the Illuminati media. They are seen as successor to the Harry Potter series and more popular even than the Twilight series. As of February 11, 2010, The Hunger Games trilogy has sold 800,000 copies in the US. Hunger Games was followed by Catching Fire, in Sept. 2009 and Mockingjay, in August 2010. Rights have been sold in 38 territories and there are over 2.9 million copies in print. It was on The New York Times list for over 100 consecutive weeks as of September 2010. The first movie is due out in March.

Some schools have included these books as mandatory reading for their English classes, ignoring the many fragmented and run-on sentences which the publisher, Scholastic, has ignored.

Mothers have reported their daughters having nightmares after reading the series. The books are more gruesome and grisly than some of the more violent video games that are out there.

The story centers on Katniss Everdeen, 16, whose mother fell into a deep depression upon the death of her father in a coal mining accident. Her family lives in "District 12," one of 13 districts around the Capitol in a post-apocalyptic United States. Most of the District 12 residents live in abject poverty. Katniss must illegally hunt in the woods to feed her mother, younger sister and herself.


PRE HISTORY



In the pre-history of the story, District 13 had rebelled against the Capitol's slavery-inducing, consumer-driven production fields and was literally bombed out of existence for their insurgency.

As a result, the Capitol, under President Snow, demands a reaping,

A Sacrifice(!)

of two children, between the ages 12-18, from each district every year.



In supreme sadistic irony, the children are forced to dress in their very best clothing for the reaping. Those who try to earn extra grain and oil for their families offer their names in the "Hunger Games."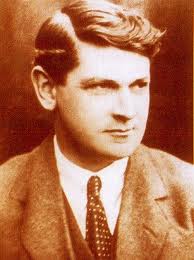 (left. author Collins, generational satanist?)
Against all odds, the twelve year old sister of Katniss is chosen. Katniss immediately offers herself in her sister's place.
Twenty-four children are brought to the Capitol and fed the richest foods, pampered, and put on display. Each district is forced to watch the games on television.
Without her knowledge, Katniss is secretly chosen to be the face of the rebellion of the districts against the capitol.
What follows are the Hunger Games themselves. They are held in an arena from which there is no escape.
The most sadistic forms of torture imaginable are used against the children in the games.
There can be only one victor. The children must kill each other. One girl is only twelve years old.
If they refuse to kill each other, the Gamekeeper devises torturous ways in which they are forced to kill each other off (!)
Some of the children must initially murder each other in a 'bloodbath' in order to secure necessities from the cornucopia. They face hunger, starvation, sleep deprivation, poisonous gases, acid rains, blood rains, killing waves, mutant creatures who maul them to death, killing traps, insects that drive them madly insane if they are not outright poisoned to death by them.
By the final book, some of the children are tortured by government officials for months on end. Mind-bending, memory forging brainwashing is included.
The formerly innocent children are turned into killers.They must kill or be killed (!)
The victors are paraded through-out the districts. Parents of murdered children must salute the victors, the murderers of their children. The victor's families are moved into nice houses and are wealthy for the remainder of their lives. The families of the murdered children receive nothing. Sound familiar?
In the last book, Katniss discovers that under-age children have been sold into prostitution by the President.
Book after book in the trilogy, the torture, the killing, the deception and the sadistic glory continue not only for those who have been captured by the Capitol, but also in the additional Hunger Games that has been declared.
All the former victors must participate. In the end, Katniss and the rebels win victory against Snow, but it does not protect her little sister, who has been purposefully targeted by yet another enemy and burned alive in front of her eyes.
Scholastic Inc.
is the world's largest publisher and distributor of children's books.
--
*****************
Rev. Pamela Lanides is the mother of five children and grandmother to two. She lives in New England
*******************************************
SUMMARY:
Hunger Games, a satanic based movie targeted at the youth of our society to prepare them for the coming planned and orchestrated economic collapses, and the dystopian nightmare of totalitarian slavery to follow afterwards.
The Lord has already warned mankind of the coming great persecution.
Examine:
"Then they will deliver you to tribulation, and will kill you, and you will be hated by all nations because of My name.

Matthew 24:9

Predictive Programming is a subtle form of psychological conditioning provided by the media to acquaint the public with planned societal changes to be implemented by your leaders.
If and when these changes are put through, the public will (theoretically) already be familiarized with them and will accept them as 'natural progressions', as Alan Watt calls it; thus lessening any possible public resistance and commotion.
They are preparing the public for their version of the future New World Order dictatorship, and this brazen attack on your children was a preview of the psychology and mentality surrounding this satanic New World Order agenda.
This present world system is running out of time.
Ask yourselves, have you found the Lord Christ Jesus and accepted him into your lives?
There is nothing hidden that will not be revealed. There is nothing kept secret that will not come to light.
Luke 8:17